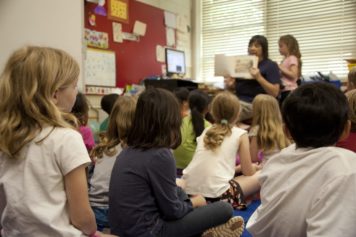 Transitioning to a Trauma Informed School has become an important movement across the United States, particularly in those schools with a high population of at-risk students. Schools in poorer communities, communities with high crime, even rural areas are seeing the positive effects of applying Trauma Informed principles into their overall curriculum. Even if your school does not have a high-risk student population, it's important to understand that trauma is in all schools. Yes, it may be higher in certain communities, but as many know, the ACES research showed that 50% of all kids in white, middle class, well-educated communities have at least one traumatic experience before the age of 17. This means every school has students who've experienced trauma. Becoming a Trauma Informed School is of utmost importance in helping all children succeed in school, and in life.
What does Trauma Informed mean?
Becoming a Trauma Informed School means training all staff to have a greater understanding of trauma and the impact it can have on a child—both immediate and long-term. Then giving educators the tools to deal with students experiencing trauma (past or present) in the classroom. Staff learn how to:
Create safe and supportive school environments
Adopt positive and restorative justice practices which include peer and staff support
Integrate social emotional learning tools
Have better access to mental health for all students (and staff), and knowing when and how to use mental health resources
Have ongoing trainings to continue to understand the latest data and research on trauma—how it affects the child, and current tools to implement in the classroom.
Shifting perspectives:
One of the most important ideas/theories that comes from Trauma Informed Classrooms is knowing a child may be acting out or unable to learn because of something that is happening at home or around the student, even if it's in his or her past. When a student is struggling an educator asks, "What happened to you?" instead of the more traditional, "What is wrong with you?" When an educator asks in their minds, "What may have happened to this student to cause this behavior?" it shifts to a caring mode that becomes supportive of the student instead of condemning, and they can implement tools to support the child to be successful in school.
What does Trauma look like in students?
There are many definitions of trauma, but I like to define a traumatic experience as anything that challenges our coping mechanisms. We learn to cope based on our past experiences and our brain development. One child's past experiences may have given him or her a different ability to cope with a situation than someone else's experience. Often times, kids don't have a lot of life experience to give them the resources to cope. Their brains are still developing and unable to cognitively process an event, so they are more at-risk for not being able to work through certain difficult situations. The inability to sort through and understand an event can wreak havoc on our brain; impairing thinking and comprehension; our nervous systems have a hard time settling, and social capabilities can be impaired. A child's inner and outer world can become jumbled, confused, hyper-alert, and often overwhelmed. Which means they can't focus in school, are easily triggered into emotions like anger, anxiety, or depression. Acting out in school, or shutting down and not being able to interact are obvious signs of trauma in a child or teen.  The traumatic experience can include many different events including (but not limited to):
Moving
Harsh statements from a teacher, parent, or peer
Bullying
Deportation or migration
Discrimination
Medical trauma
Loss
Witnessing or being a victim of violence.
Know that trauma comes in many forms and is different for each child—you can't always see the effects of trauma, and the spectrum of what can cause it is broad. Which is why becoming a Trauma Informed School is critical to the success of many, many students.
Getting to know your student's story:
One important tool that can help educators understand a child's experience is called The Imagine Project. The Imagine Project is a simple 7-step writing tool for students K-12. The journals are free to download from www.theimagineproject.org. There are 4 journals; Kinde, Kids, Teens, and Adult. The 7-steps help guide the student through a process of writing their story using the word Imagine… to begin every sentence. Using the word Imagine makes the process unique and different from other story telling methods as it makes the writer feel safe and asks others to Imagine what that experience was like for them. After writing about the difficult experience, the writer is asked to Imagine the positive way that story might end, or what story they want instead—giving the student the ability to move through the stress or trauma and change their perspective of that experience. The Imagine Project also gives the teacher the ability to understand the student's life and behavior. Please explore the website, watch the videos, see our research, etc. so you can understand the process and how you can implement it as part of your Trauma Informed Classrooms.
Becoming a Trauma Informed School
There are a variety of trainings to become a Trauma Informed School, classroom, and educator. An excellent training that is individual or school wide is through Heather Forbes and the Beyond Consequences Institute. Check out their website and see if this program works for you. You can also get more information about working with stress and trauma from The Imagine Project: Empowering Kids to Rise Above Drama, Trauma, and Stress (Yampa Valley Publishing, 2018).
Becoming a Trauma Informed School is important work. Research has shown adapting Trauma Informed techniques will improve student test scores, decrease dropout rates, lessen the need for discipline, and just make your classroom/school a much nicer place to work. Good luck and get started now by downloading The Imagine Project Journals.
Take care and be well,
Dianne Maroney, RN, MSN
Dianne is the founder and CEO of The Imagine Project, Inc., a nonprofit organization that helps children K-12 (and adults) process and heal from difficult life circumstances through expressive writing. Dianne has her Masters in Psychiatric/Mental Health Nursing, has written multiple books, is an international speaker, lives outside of Denver, CO, and has 3 grown children. Learn more about The Imagine Project at www.theimagineproject.org.