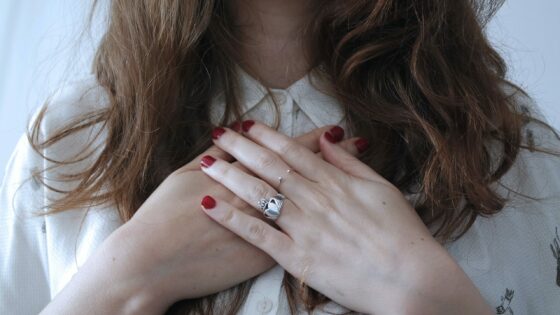 If you're used to being self-critical, it might be difficult for you to understand what being self-compassionate is like. Self-compassion is defined as treating yourself with kindness and understanding during difficult times or when you feel like you are not good enough. For kids and teens, this is thinking, "It's okay if I didn't get an award today. I will do better next time" instead of telling themselves, "I'm such a loser. I can't do anything right!"
When you're kind to yourself, you will have an easier time dealing with the difficult situations in your life. Self-compassion naturally leads to better mental well-being, physical health, and relationship with others. Here's more about the importance of self-compassion and ways to practice it.
The Importance of Self-Compassion for Mental Well-Being
It's tempting to resort to negative-self talk after you make mistakes or fail self-expectations. But becoming harder on yourself can lead to more stress, depression, or insecurity. 
Self-compassion is linked to a strong resilience or the ability to recover from difficulties in life. Because you treat yourself with kindness and empathy, you can move on from shame and fear to having the motivation to do better in life. 
Components of Self-Compassion
To have compassion is to be aware of others' suffering, and to have the desire to alleviate that suffering. This not only applies to others but to yourself as well.
Dr. Kristen Neff, a pioneer in self-compassion research, says that self-compassion is made up of three elements — self-kindness, mindfulness, and common humanity. 
Self-Kindness
Self-kindness is the act of showing care, consideration, and understanding to yourself when you fail, suffer, or feel inadequate. Even when you don't reach your self-expectations, you choose to be gentle with yourself rather than resort to anger or frustration. 
The reality about life is that you are going to make mistakes. It is inevitable to fail and be imperfect. Accepting this reality with kindness and patience to yourself instead of self-judgment can help you practice self-compassion. 
Mindfulness
Self-compassion also involves being mindful of your thoughts and emotions — neither exaggerating them nor dismissing them. This balanced approach allows you to be aware of your negative thoughts and emotions, and treat them with acceptance in a non-judgmental way. This is because you cannot practice self-compassion without observing your thoughts and feelings. 
Mindfulness also requires you to steer away from over-identification, which is the process of dwelling on negative feelings. Reliving your negative experiences repeatedly can make it difficult to practice self-compassion. 
Common Humanity
It's easy to be hard on yourself if you think that mistakes and painful situations are things that can only happen to you. Realizing that you are not the only one who is imperfect is something that is part of having common humanity. This involves understanding that inadequacy and suffering are all part of being 'human' — a shared human experience. 
Rather than feeling isolated, you can practice self-compassion by reminding yourself that other people also feel that they're not enough at times, and it is a part of life that everyone experiences.
Benefits of Practicing Self-Compassion
The way you treat yourself can affect many aspects of your life. Below are the benefits of practicing self-compassion:
Improved mental health
Practicing self-compassion promotes mental and emotional well-being. According to a 2018 study, compassion for one's self is linked to lower levels of symptoms of depression. 
In another study published in the Journal of Research in Personality, it was found that self-compassion has a positive effect on happiness, positivity, optimism, wisdom, and others.
Better physical health
People who practice self-compassion are more likely to care for themselves not just emotionally, but also physically. Additionally, self-compassion can help you manage stress better, helping you avoid the physical effects of stress — such as weight gain, sleep problems, digestive issues, and many more. 
According to the research findings published by the researchers of the University of Pittsburgh, middle-aged women who had self-compassion also had lower chances of developing cardiovascular disease. The findings emphasize the importance of practicing self-compassion not just for mental but also for physical health. 
Positive relationships 
The ability to be compassionate to yourself also translates into the way you treat others. Having self-compassion allows you to be aware of others' pain and challenges and treat them in a gentle way. This is important if you have children because strong and healthy family relationships can help with their performance academically and socially.
Aside from that, the life-enhancing benefits of self-compassion also allow you to approach your relationships with positivity. A study review published in the Australian Psychological Society, suggests that people who have self-compassion are also more likely to have secure attachment relationships.
How to Practice Self-Compassion
Self-compassion, just like other abilities, requires constant practice. Below are some tips that can help you:
Mindfulness practices
As an important component of self-compassion, it is helpful to give time to mindfulness practice. Tara Brach, a well-known psychologist and teacher of Buddhist mindfulness meditation, developed a tool for mindfulness practice called RAIN.
RAIN is an acronym that stands for the following four steps:
Recognize what is taking place

Allow the experience to take place as it is

Investigate with care and interest

Nurture yourself with compassion
RAIN can be used for meditation or when difficult challenges happen in your life. This allows you to acknowledge what is affecting you, allowing it to be there, investigate it, then nurture yourself with compassion. 
Self-compassion exercises 
Small things can make a huge difference in your life. Start practicing self-compassion through journaling. Notice and jot down the times when you resort to negative self-talk or experience distressing situations. 
Through journaling, you can practice mindfulness, common humanity, and self-kindness. Write about how you felt as the negative thought or event occurred, recognize that it is part of common humanity, and end the entry by being kind to yourself. The practice of journaling can help you organize your thoughts and emotions and cope healthily. 
A wonderful format to use for journaling is called The Imagine Project. The Imagine Project is a simple, effective, and free journaling that includes 7-steps to prompt your thoughts and feelings, giving the writer an opportunity to organize their emotions and write them in second person using the word Imagine…to begin every sentence. To learn more about The Imagine Project go to www.theimagineproject.org and download the free journals. 
Self-compassion exercises can also be a family activity. For instance, start by teaching children about gratitude. By being grateful for everything you have — even though you are imperfect — you practice self-kindness as well. 
Reframing negative self-talk 
To practice self-compassion, it is helpful to understand the concept of growth mindset vs fixed mindset.
People who practice self-compassion know and accept that they are imperfect, but don't resort to self-blame or shame. This is because of a growth mindset, which allows them to understand that challenges are a part of life and failures are not the end. This helps them move away from negative self-talk and towards a more positive attitude. 
On the contrary, having a fixed mindset involves the belief that talent and intelligence are fixed. This can lead to negative thinking, such as avoiding challenges because of fear of failure, taking constructive criticism personally, and giving up easily. 
You can adopt a growth mindset by embracing imperfection, viewing criticism as feedback, and being open to possibilities. 
Take Home Message 
Self-compassion allows you to accept painful experiences as they are while remembering that it is all a part of the human experience. As a response, you treat yourself with care and kindness. This can lead to several life-enhancing benefits that affect not just your mental health, but also physical health and relationships. 
Becoming self-compassionate is not an easy task, but consistent practice can get you there. Be kind to yourself and accept that you will make mistakes while being open to learning. 
Thank you Michael Vallejo for contributing this wonderful article to The Imagine Project. 
Love,
Dianne
Dianne is the founder and CEO of The Imagine Project, Inc., a nonprofit organization that helps children K-12 (and adults) process and heal from difficult life circumstances through expressive writing. Dianne has her Masters in Psychiatric/Mental Health Nursing, is a thought leader in stress and trauma in children, has written multiple award winning books including The Imagine Project: Empowering Kids to Rise Above Drama, Trauma, and Stress. She is an international speaker, lives in Colorado and has 3 grown children. Learn more about The Imagine Project at www.theimagineproject.org.