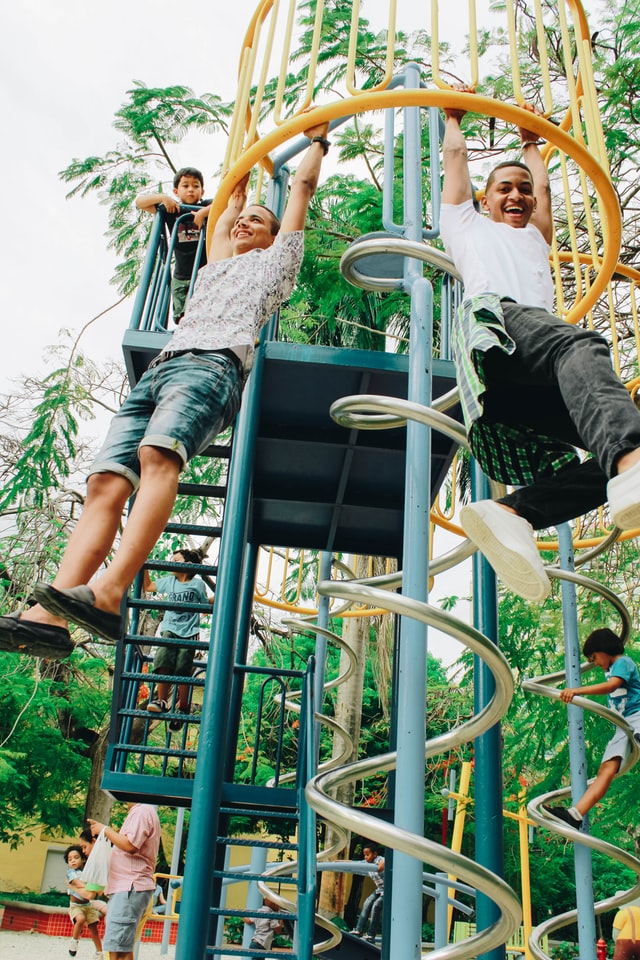 I was recently sitting and talking with a dear friend who has successfully beat cancer. As we talked she shared that she was beginning to realize her cancer diagnosis was fueled by childhood and current chronic stress. As a young girl she was pushed hard to be perfect, basically keeping the peace in the family through her successes. A heavy toll to carry for a 7-year-old. She continued in adulthood to care for others more than she cared for herself. She ate well, exercised, worked hard and is very successful, and she has a deep faith—but it's her emotional health she tended to neglect—something she learned as a child.
The research is clear that stress causes disease. Chronic physical and/or emotional stress will make you sick. Whatever your genetic make-up is for illness, i.e. heart disease, diabetes, cancer, high blood pressure, stroke, etc., it will show up if you are stressed for too long. Detrimental hormones are secreted when we are stressed, those hormones break down your immune system so eventually whatever you are genetically prone to will fight its way through and show up on your door step with an unfortunate surprise.
This is true for kids too. If kids are under too much stress, the same hormones will cause frequent illness, emotional instability, inability to do well in school, and as adults they will continue to get sick, maybe even with more serious issues. So we must find ways to help ourselves and our kids minimize stress—and use tools to mitigate it when it's present.
How can we minimize stress?
First and foremost, be honest with yourself and teach your children to do the same. Ask yourself, is this lifestyle causing too much stress? Do I have at least a couple of hours of downtime 5 days a week (everyday if possible). If you are rushing from here to there, not taking any time to relax and let your body unwind, think about how and what you can change. Give yourself a time frame to change the crazy schedules. In 2 months, if things have not settled down, make some hard decisions as to what can be different. Waiting for years for things to change is not good for anyone's health.
Schedule downtime if it doesn't naturally fit into your schedule. Two to four hours a day should be spent chatting, hanging out, going for a casual walk or bike ride, working on puzzles, etc. This is critical to teach your kids—and so very important for their nervous systems! Relaxing is part of healing any stress you/they have been under.
Evaluate your work/play balance. Take a hard look at how you feel about this balance. Does it feed your soul, or wear you out too often? If the latter is true, it's time to change something somewhere. You don't want to end up with a diagnosis where you wish you would have thought about these things. Your kids feel your stress too—help them by helping yourself.
Tools for mitigating stress:
The truth is, stress is present in everyone's life. The hope is it's only occasional, but in this fast paced world, it can be brutal sometimes. Please do everything you can to minimize stress, and when stress is present, do things to offset it's ill effects.
Self-care, self-care, self-care. I know, some of you are saying yeah right. Well remember, like my dear friend, if you don't practice enough self-care—an ugly diagnosis will let you know about it. Schedule it in if you have to. Go for walks, chat with friends or neighbors, read a book, get a massage, meditate, cook/bake if you like to cook, look at the stars, etc. You can find things that feed your soul that do or don't cost anything. Stress and trauma stir up our flight or fight responses in our bodies—we must offset those by practicing things that relax us—fully relax us. Teaching our kids self-care is also critical to their well-being—and if you do it together—what great memories you will create.
Take a hard look at your ability to relax and destress. If you truly can't relax then see a chiropractor, massage therapist, or energy worker to help your body shift, there could be a nervous system component that you alone can't fix. Yoga, exercise, Qigong, and meditation will all help your nervous system calm down.
Talk to someone about your emotions. Those old, deeper emotional issues can cause us to have a difficult time relaxing. Talking with a friend, loved one, or therapist can really help us see ourselves more clearly. Use The Imagine Project Journaling process to help guide you through understanding your situation better. Have your children do it with you. You will find it to be a powerful process and possibly even the key to mitigating your stress.
Play, play, play! Laugh, laugh, laugh! Dance, dance, dance!
Give to others. Find a way to help someone else in your world (or even in another part of life you aren't familiar with). Helping others not only helps them, but it fills our buckets with love. Teaching this to kids when they are young will only make the world a better place and make them smile at the same time.
It's time for all of us to look at our stress levels, see how we can minimize them, help mitigate them when we are stressed. Use the tools above and consider downloading The Imagine Project Journals to help you on your journey. They are free and powerful—you and your family will love it!
Take care and good luck,
Dianne
Dianne Maroney, RN, MSN is a thought leader in the area of stress and trauma in children. She is nurse, speaker, and author of multiple award winning books including The Imagine Project: Empowering Kids to Rise Above Drama, Trauma, and Stress (Yampa Valley Publishing, 2017). For more information go to www.theimagineproject.org. Dianne is the Founder and CEO of The Imagine Project, a nonprofit dedicated to helping children heal from stress and trauma.