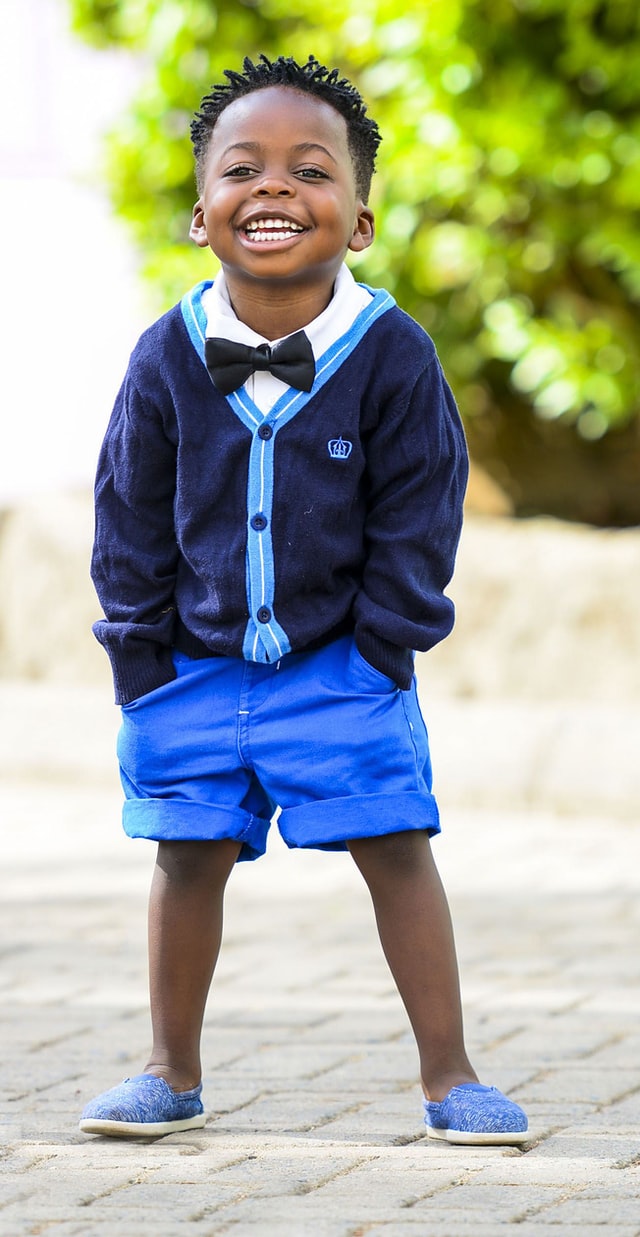 Intuition is not talked about often, but we all have it and we all feel it from time to time. Intuition is important because it's attuned to your subconscious and can point you in the right direction in any situation, short or long term. Trusting your intuition, and teaching your children to listen to and trust it, can be very valuable in life. When you don't have enough information about a situation you are in and the resources to learn more about it are unavailable, trusting your gut can help.
I believe I've dodged a few potentially dangerous situations because I listened to my gut. I made it a point to teach my kids to listen to their intuition, particularly if they are in situations where they aren't sure what to do. My middle son loves extreme sports. When he's headed up to the top of a mountain to ski terrain most skiers won't even consider, he always reassures me that he'll follow his gut feeling on where and how to ski down. He's intelligent and knowledgeable about back country skiing, but he also depends on his intuition. My daughter recently told me that at a gas station, she saw a man who didn't seem right. Her gut told her to stay in the car; she did and left. Intuition is a key component of life and trusting it is a must to teach your children.
What is intuition? There is a part of us that just knows more than what our conscious minds can evaluate. Recent brain research reveals that intuition can be the result of specific brain activity. Outside of your conscious awareness, your brain constantly takes in vast amounts of information as it scans the environment or a situation and it continually responds by releasing hormones that either maintain your calm or launch you into a stress reaction. So listening to your body/gut can be critical in life—and teach your kids to listen to it too—it's typically right on the mark!
Listening to your intuition: Listening to your intuition means paying attention not only to what your head thinks, but what your body feels. When you think about doing something and your body feels soft, light, comfortable, or easy, then it's the right thing to do. In contrast, when thinking about it makes you feel tense, tight, uncomfortable, and unsure, then don't do it. Why? Because the tension in your body is triggered by your limbic system, which is pumping stress hormones into your blood stream at the prospect of making the wrong move. Your thinking brain or conscious mind may be unaware of the potential, but your body can feel the effects of your brain's assessment. So tune into how your body feels. Another way of saying this is "listen to your gut," which is considered to be our "second mind."
So if you're detecting a tense reaction in your body when doing something or making a decision, either go the other way or delay the decision until you can think through what you need or want to do. If what you are facing is stressful, really listen to your gut and ask yourself what the next step might be, and if you should keep going with what you are doing. Keep listening and you will figure it out. If at any time you feel clearly uncertain and uncomfortable with a situation, consider moving in the other direction.
Teaching your children about intuition?
The first step is to teach children how to tune into their bodily sensations. (See below for an important cautionary note.) Ask them to imagine something happy and talk about how that feels in the body. Then move to other emotions like excitement, sadness, fear, worry, shame, and anger. Not only does this teach emotional self-awareness, but also gets them in touch with what their gut is telling them about a particular decision, person, or situation. Talk to them about making decisions not only with their minds, but with their gut feelings too. Teach them that when they feel easy and comfortable with a decision to follow it, and when they feel tense and unsure to wait or do something different.
Of course, sometimes we are fooled, such as when we make fearful assumptions about unfamiliar situations or people who look different from us. But it can pay to listen to your intuition, especially when you have persistent or mysterious physical symptoms, or there is a gnawing sense in your gut that "something isn't right." In contrast, when you're feeling effortlessly calm, excited, or happy, you can bet that this sense of ease indicates that you're on a good path or perhaps in the right place, at the right time, or with the right people.
Please note that it is inadvisable to do body-awareness exercises with children who are suffering from untreated, moderate to severe trauma, as tuning into their hypervigilant, stressed-to-the-max bodies can create an acute crisis. These children first require professional treatment for their trauma. However, for only mildly- to moderately-stressed children, guided body awareness can be safe. Do stay attuned to each child and back off or provide another activity whenever a child doesn't want to explore or play along with body- awareness exercises.
If you're child or student is struggling with a difficult life experience, even if it happened in the past, you can help them express their emotions and move through their stress and trauma using The Imagine Project. The Imagine Project is a simple (free) writing process using the word Imagine to tell their story. It's easy, powerful, and kids love it! Go to www.theimagineproject.org for more information.
Thank you,
Dianne
Dianne is the founder and CEO of The Imagine Project, Inc., a nonprofit organization that helps children K-12 (and adults) process and heal from difficult life circumstances through expressive writing. Dianne has her Masters in Psychiatric/Mental Health Nursing, has written multiple books, is an international speaker, lives outside of Denver, CO, and has 3 grown children. Learn more about The Imagine Project at www.theimagineproject.org.