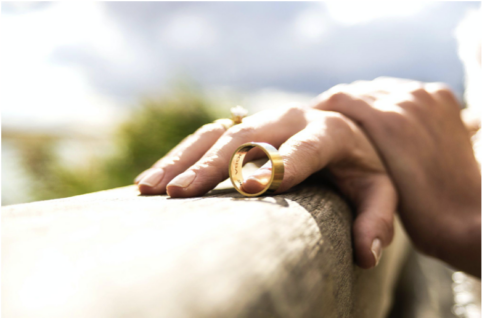 Navigating a divorce is no easy venture, especially if children are involved in the mix. If you're stressed out or visibly affected by any major life change, this may translate to strong emotions within your child as well. Acknowledging how this split will affect them and making a mature plan of action with your co-parent will minimize trauma and help your kids cope. Here are some of our best tips on how to approach this process.
Communicate Effectively
From the initial divorce discussion and beyond, communication is a major step in easing the tension that a child could be feeling. Let them know why you're splitting up (in a simplified way) and reassure them that it's not their fault. If possible, make sure that you're breaking this news with the other parent present. This way, you can both answer questions in the best way possible. 
You're also going to want to communicate details about living situations, schedules, routines, and more. The way in which you approach these conversations is going to be different depending on the ages of your children. Kids who are under age six may just need reassurance that they'll be looked after and able to see both parents. If they're a bit older, they'll be more emotionally in-tune and able to think more about the circumstances that led to the divorce.
Respect Their Feelings and Listen
Despite how old your children are, it's important to be there to answer their questions and continue reassuring them that everything is going to be okay. Make sure you're a good listener and that you can recognize and validate their feelings. Giving them an opportunity to express these feelings and letting them know when there will be changes to their day-to-day will help them adjust in time.
One of the most important things that you can do is to continue showing up for your child. Staying as involved in their life as possible will remind them of your unfaltering love and support. Going to their band concerts, shopping together for school dances, and visiting them at college family weekends, for example, will prove time and again how important they are to you. Make sure that you continue being conscientious of your child's mental health. If they're showing signs of emotional imbalance, you may also want to have them speak to a school counselor or therapist so they can consult with an outside point of view.
Keep Things Private
Make sure you avoid dumping bad feelings onto your children about their other parent. They're dealing with this process in their own way and don't need second-hand stress knowing how things ended, especially if there's hostility. This could translate into symptoms of trauma, immense guilt, and anxiety for your children. The right outlet for this is professional help like therapy sessions or divorce groups with parents who have gone through the same thing. Making sure you're maintaining self-care, eating well, and staying productive is important to personally cope with a divorce as well.
Though the proceedings of a divorce can last months, you may want to keep meetings with your lawyers and the sticky parts of divvying up assets as private as possible. In the meantime, make sure you're still sticking to a routine with your children. This will provide them with a continued sense of stability, especially as they're experiencing so many changes.
Give Them Their Own Space
If you're looking to purchase a home after the divorce proceedings and bring your kids into a new space, consider speeding along the process with a pre approved mortgage. This will reduce the amount of time they spend with uncertainty and create a new sense of belonging and stability sooner, in turn helping your kids cope with the divorce better. After this step, you can try to involve your kids when house hunting and highlight some upsides of a move. Maybe the new home is closer to their friends or school. It may have a great rec center, soccer field, basketball court, or community pool nearby. Any sudden change in environment can feel like the end of the world for a child but reassuring them that you're keeping their best interests at heart can help during this challenging process.
Since you'll likely be co-parenting in two separate homes, it's important to give your children their own space for comfort and happiness. Whether they have their own room in a new house or still share the space with a sibling, you should bring items from their other room so that there's a level of familiarity. Once you have some of their favorite things, you can start adding some fun new decor and involving them in the decorating process. Asking them to help pick out paint, posters, or bedding can be an engaging activity to do together that ensures you're crafting a space they're comfortable in.
Stay Positive
Avoid talking about your ex-spouse in a negative manner and be gracious when you co-parent. Even if it's a challenge, you must be supportive of the time that your kids are spending with their other parent. Continuing to remain civil during get-togethers, games, graduations, and more goes a long way. There will be times that you have to see your former partner, and it's much healthier to maintain a positive relationship for the sake of your children.
If you need help developing a Mindful Co-parenting Plan, click here for a program that may be helpful.
There are many proven psychological effects of divorce on children that may result in them externalizing their emotions. This can build up and lead to poor performance in school, anger towards friends and classmates, health problems from stress, and more. Taking steps to minimize stress from divorce is possible with empathy and proper attention. Help your children express their emotions and develop resilience by using The Imagine Project. The Imagine Project is a transformative journaling process that helps children (and adults—you can use it too) work through their challenging life experiences and even Imagine a positive ending to their difficult story. Working through an incredibly challenging life change like divorce is hard, but in the end it can create resilience and the ability to adapt to life as it comes. Giving a child the opportunity to express themselves will promote self-awareness and improve mental health.
Good luck and take care.
Love,
Dianne
Dianne is the founder and CEO of The Imagine Project, Inc., a nonprofit organization that helps children K-12 (and adults) process and heal from difficult life circumstances through expressive writing. Dianne has her Masters in Psychiatric/Mental Health Nursing, is a thought leader in stress and trauma in children, has written multiple award winning books, is an international speaker, lives outside of Denver, CO, and has 3 grown children. Learn more about The Imagine Project at www.theimagineproject.org.