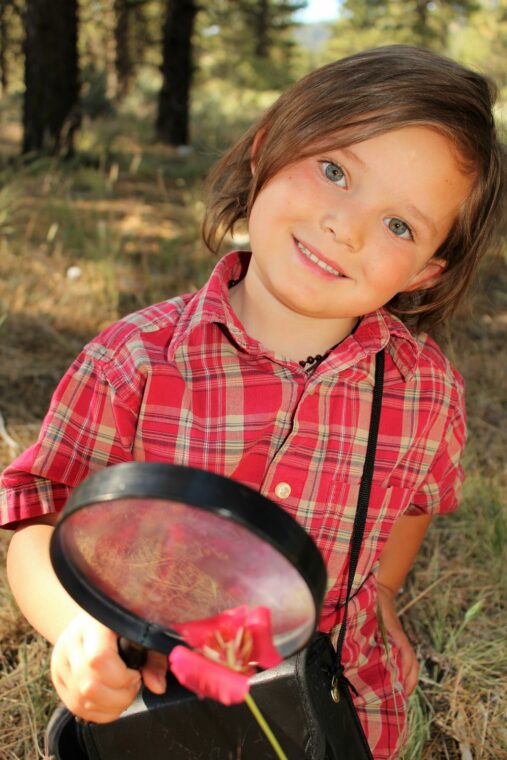 Being a parent can be pretty overwhelming at times. Much of the parenting journey is super complicated, but when it comes to nature-deficit disorder, there are cures moms and dads can formulate themselves. We've compiled some resources to help you and your family enjoy the great outdoors together.
Time in Nature is Necessary
Being outside is good for all of us. The condition "nature deficit disorder" has been is becoming an epidemic. Every child is different, some love being outdoors and some prefer to be inside. But kids will go outside more if you are out there with them. Walking, playing with your pets, fun nature activities, or sports will encourage more outdoor time. Of course, playing with other kids outdoors offers even more benefits. A UCLA study of two groups of 6th graders at a camp showed that kids who had no electronic exposure for five days showed a significantly higher ability to determine emotions on the faces of subjects they were shown. Kids learn so much about life when they are playing with other kids and exploring the world outdoors.
Here are a few more articles about why spending time in nature is invaluable to your children's physical and mental health, and how time outdoors can make kids more mindful.
3 Ways Your Kids Can Find Mindfulness Through Nature
10 Reasons Why Being Outside is Important
8 Eye-Opening Ways Kids Benefit from Experiences with Nature
Plan a Playdate in Your Own Backyard
Here are some great outdoor activities you can do right from your backdoor:
11 DIY Backyard Playground Ideas
Simple Picnic Food Ideas for an Impromptu Picnic
The Ultimate Guide to Backyard Camping
18 Ridiculously Awesome Things to Do with a Kiddie Pool
Ensure Learning is Part of the Plan
Kids love to learn when it's part of playtime. Here are some great ideas to help you incorporate learning into playing outdoors:
Finding STEM in Nature: Low-Cost Outdoor Activities for Kids
Astronomy for Beginners: How to Get Started with Stargazing
Learning About Weather in Your Own Backyard
9 Great Outdoor Learning Activities for Springtime
Being outdoors builds confidence, promotes creativity and imagination, teaches responsibility, provides different stimulation, gets kids moving, makes them think, and reduces stress and fatigue. Research has shown that getting kids outside, moving, playing, and exploring will help them reset psychologically, so they are better able to cope with life.
When it comes to raising happy and healthy children, parenting is complicated in many ways. However, one simple cure is to spend more time outside together. You can shut down the effects of nature-deficit disorder, DIY-style!
The Imagine Project is dedicated to helping children overcome stress and trauma through expressive writing. If your child is struggling with any challenging life circumstances, download The Imagine Project journals and walk them through the healing 7-step process. You can even do it with them. Both of you can write and Imagine story about life that will help them (and you) have clarity, and move forward with any issue. You can do this process in or outdoors if you'd like. And once they Imagine new possibilities you can discover and even act them out during playtime! Click here to download the free journals.
Be well and thanks,
Dianne
(Thanks to Amanda Henderson for contributing this blog)
Dianne is the founder and CEO of The Imagine Project, Inc., a nonprofit organization that helps children K-12 (and adults) process and heal from difficult life circumstances through expressive writing. Dianne has her Masters in Psychiatric/Mental Health Nursing, has written multiple books, is an international speaker, lives outside of Denver, CO, and has 3 grown children. Learn more about The Imagine Project at www.theimagineproject.org.