Our annual Gala was a huge success this year! We chose to do it virtually to keep everyone safe and it worked!! We raised over $28,000! If you missed it and would still like to donate, just hit the donation button below. We will be back next year–hopefully in person this time–stay tuned for more information about our fundraiser in 2021!! 
Imagine…helping kids rise above drama, trauma, and stress.
Imagine…giving kids a tool to strengthen their resilience and bring positive change into their lives.
Imagine…giving every child hope!
Using the Imagine Project is FREE to every teacher, parent, child, counselor, youth leader, etc. We need your help reaching them so every child has access to this powerful tool, and to further our research!
A little taste of the virtual Gala with Frank Maroney
Listen to Frank Maroney, a top Nashville singer/songwriter who played live before and after the event!
By supporting The Imagine Project you will help to:
decrease bullying
diminish depression, anxiety, and suicide
empower at-risk kids
increase grade point averages
decrease dropout rates
raise HOPE!
Silent Auction items:
We have tons of amazing silent auction items including: Spa and health promoting items such as massages,  IV infusions, Doterra baskets, Chiropractic care, workout, personal coaching and so much more. We have beautiful jewelry, delicious restaurants, ski items, golf outings, and lots of baskets! There is something for everyone!
Live Auction Items:
* A day of AVIATION! Experience a behind-the-scenes tour of the FAA air traffic control tower at Centennial Airport, the nation's 2nd busiest general aviation airport. Then take a 1-hour flying tour of Denver and the local area in a Glasair Sportsman piloted by local aviator Mark Van Tine.
* Dinner For 6 with Chef and Restaurateur Troy Guard! Troy will be your private chef for a 4-course meal with wine pairings at your choice of one of his restaurants! (tip not included)
* Grand River Ranch Tailwater Guided Fly Fishing for 2! Full Day 2 person Fishing Trip on Exclusive Private water outside Kremmling, CO.
* 7 nights at the Luxurious Vidante Resort! A relaxing and luxurious vacation for 2 adults (and 2 kids under 11) to beautifulAcapulco, Cabo San Lucas, Nuevo Vallarta, Puerto Peñasco, or Cancun-Riviera Maya. (Airfare not included)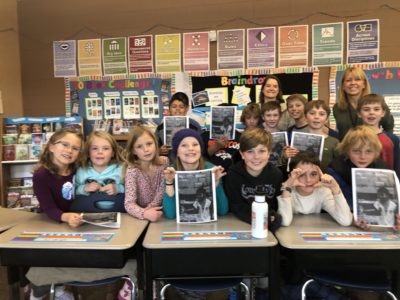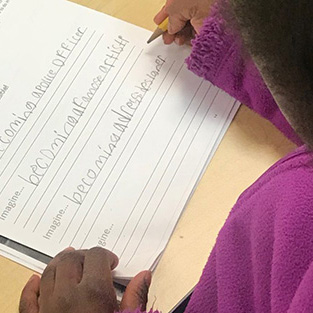 If you are unable to attend, you can support The Imagine Project by donating below. Thank you!